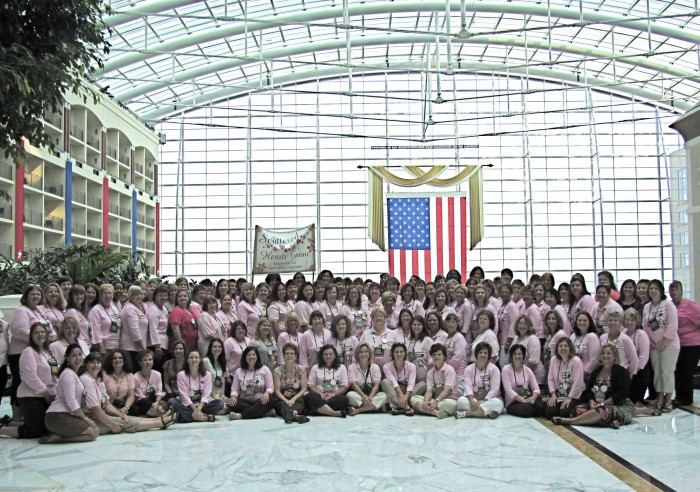 Would you like to…
Earn money doing something you love?  Be your own boss?  Set your own work schedule?  Get a discount on your stamping and scrapbooking supplies?
If so, the Close To My Heart opportunity is for you!
Here's your chance to be a part of the best rubber stamp and scrapbook company around!
CLICK here to find out what you get!
Find your home at Close To My Heart- Everyone is welcome, everyone has a place.  What kind of consultant would you like to be?  Imagine the possibilities, you could become a…

Career Consultant-
Earn additional income by working with customers, hosting workshops and home gatherings, harnessing online shopping and more. Whether you want just a little extra spending money or a six -figure income, the choice is yours!  The possibilities are endless!
Club Coordinator
You and your friends love Close To My Heart products. Get your  group together once a month to create one of CTMH's Workshop on the Go and receive a 22%+ discount on your purchases.
Consumer Consultant
You are a Close To My Heart enthusiast and submit an average of $300 by yourself (or with a group of your friend) in orders per quarter. It's time for you to start earning a minimum of 22%+ discount on all your purchases.
Benefits to ordering your New Consultant Kit today…
Get 22% – 34% discount on all of your CTMH products, every day!
Order new products before they are released.
Free online business, creative, and personal development classes.
Access to Consultant only bulletin boards, including artwork, templates, swaps, business, gathering, and more.
Opportunity to go to Close To My Heart exclusive Consultant only events
Access to pre-designed workshops and tons of wonderful project ideas.
Earn up to $125 in free products in your first 90 days with the Straight-to-the-Top Program.
Be your own hostess and earn hostess rewards as well as generous commissions.
Benefits of joining as a consultant on my team, The Scattered Hearts Team….
Participation in both local and long distance team meetings.
Weekly updates and ideas via email.
Access to weekly training calls and a listening library designed exclusively for our team.
Access to private team Facebook Group.
Participate in my team challenges with chances to win prizes.
Join an award winning team…. that shares and cares.  Our team is filled with successful business people in top management positions. We have Senior Executive Director,  Executive Directors,  Directors and over 50 team members that have earned company incentive trips.  Our team won NUMEROUS awards at convention last year. WE pride ourselves as an AWARD WINNING TEAM!
and so much more…
Why Choose me as your CTMH upline?
Experience– I have been with Close To My Heart for over twenty three years.  I love this company with all my heart.  I have worked this business at every level, and worked it at every management level from Consultant to Senior Executive Director.   I want to share my knowledge with you!  Whether you are a business builder or a consumer consultant, I want to help you achieve YOUR personal goals.
Special Straight to the Top Bonus
Receive $50 in product credit when you achieve Straight to the Top success on top of the $125 in product credit from Close To My Heart. With one on one coaching, I will help you achieve this goal!
One on One Scheduled Personal Coaching
Along with the Start with Heart Newsletter, you will receive one on one personal coaching with me for the first six weeks as a new Consultant. We will work together to help you get started on the right foot and ensure success.
Close To My Heart – Start With Heart Newsletter
Concerned that you won't know what to do, where to begin, or how to manage a business, you can reast assured that for the first six weeks of your time with Close To My Heart, you will receive this weekly newsletter to guide you to success.
Personalized Support
I will help you in any way that I can to help you achieve your Close To My Heart goals and dreams.
Whether you are interested in having a part time business or a full time career, Close To My Heart has wonderful opportunities awaiting you!  Join our team today and let us show you how to make your dreams come true! I take my responsibility of being a Close To My Heart Senior Executive Director very seriously and would LOVE to help you get started.  Upline Shopping?  Want to interview me?  Call me at 850-939-4630.

If you are ready to join Close To My Heart and The Scattered Hearts Team,  you can now sign up online and have your CTMH application submitted for approval right away. Your kit could be on its way to you in as fast as 1 to 2 days!